Beyer Pressure Washing is the newest and greatest to join the pressure washing and power washing in San Antonio. There are many choices in the pressure washing business in San Antonio but Beyer Pressure Washing is a name and company you can trust. From flat surface cleaning such as driveways and sidewalks to house washing and roof washing Beyer Pressure Washing has you covered.
Why trust Beyer Pressure Washing? Well, Beyer Pressure Washing is the newest division of Beyer Carpet Cleaning. Beyer Carpet Cleaning is an established and trusted company in San Antonio. As the leading provider of carpet cleaning in San Antonio Beyer Pressure Washing is sure to follow. With their hot water cleaning Beyer Pressure Washing will provide you the best pressure washing in San Antonio with the highest quality of service and care. Beyer Pressure Washing may be new to the game but soon they will be leading the field of power washing. With an industrial pressure washing machine, top notch equipment and the best cleaning products Beyer Pressure Washing San Antonio will knock your socks off!
Beyer Pressure Washing looks forward to serving San Antonio and the surround areas with the same quality of cleaning that Beyer Carpet Cleaning has done for years. Beyer Carpet Cleaning isn't your ordinary carpet cleaning company and Beyer Pressure Washing won't be either. They are providing a service that no other pressure washing or power washing company in San Antonio will provide. This isn't your neighbour's best friend's pressure washing system they picked up from a hardware store. This is your neighbour's regular pressure washing company because they can do more and beyond what any other pressure washing system from a hardware store can do. It has taken months to put this equipment together, to train, and perfect this pressure washing system.
Beyer Pressure Washing is the name and service you want! They will have your home, driveways, and sidewalks looking new. You'll be impressed with the service and outcome. It's so easy to book! Call their office at 210-815-3099 or book online through their website https://www.beyerpressurewashing.com/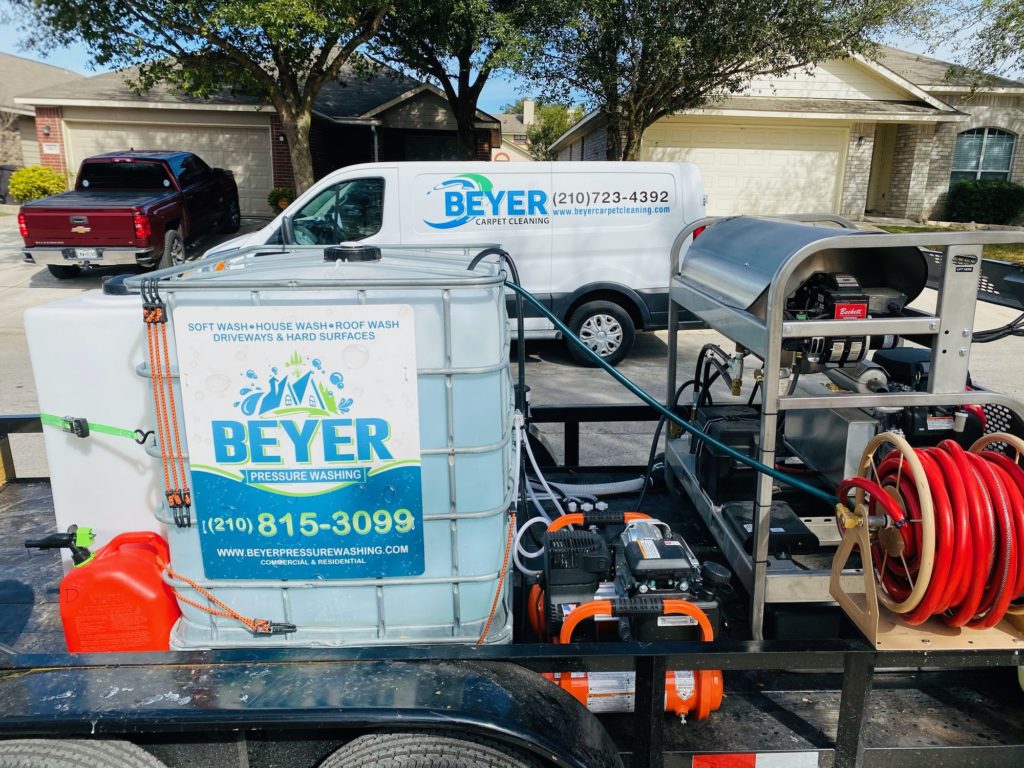 Beyer Carpet Cleaning and Beyer Pressure Washing equipment showing off. Only the best for our city!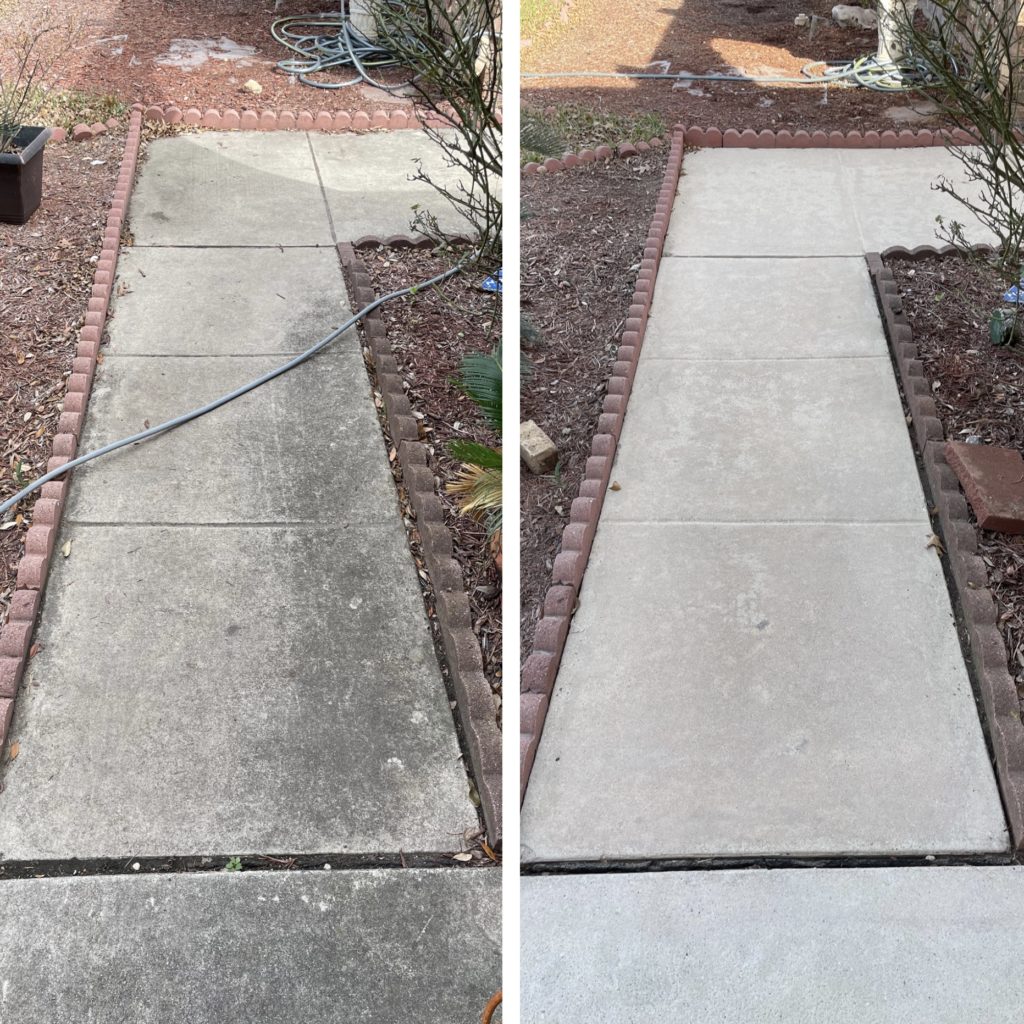 Before and after photos of a residential sidewalk power washed by Beyer Pressure Washing.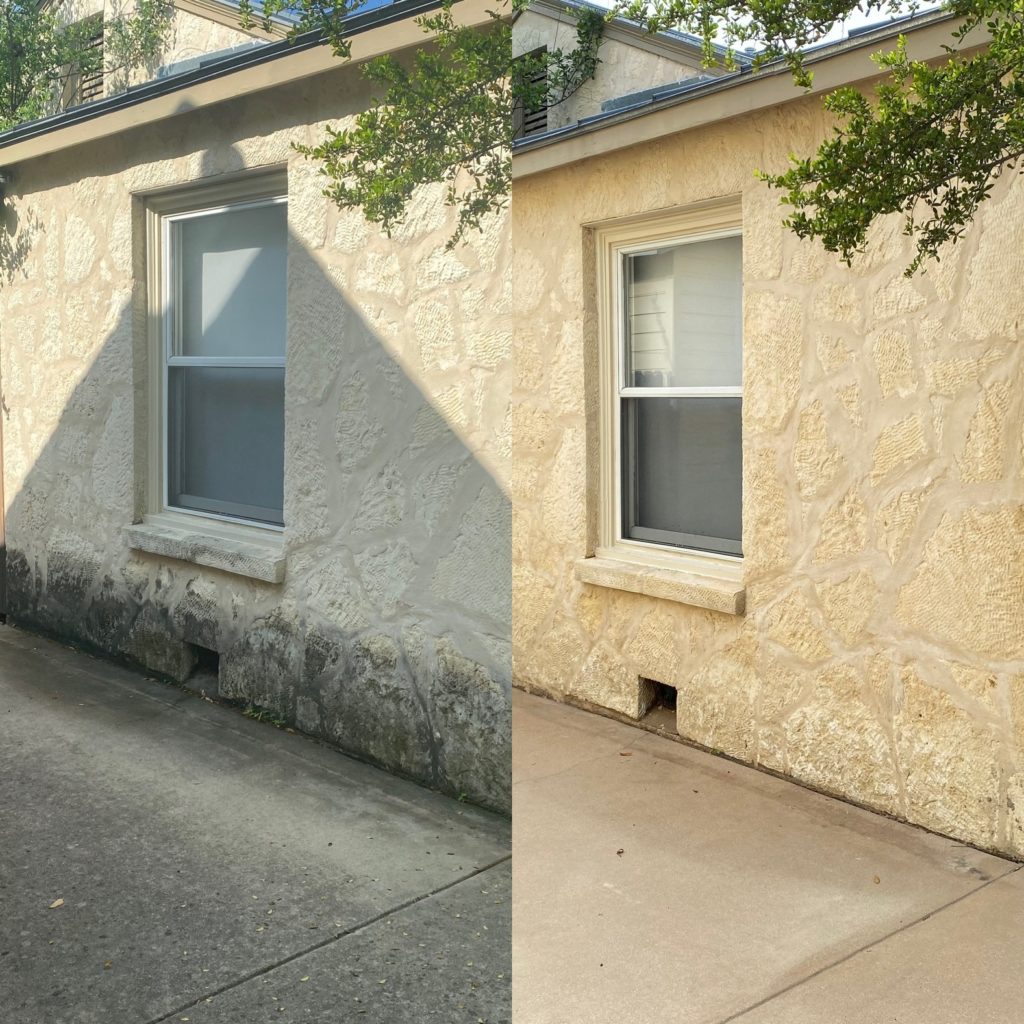 Before and after picture of house washing completed by Beyer Pressure Washing to remove algae, mold, dirt, and other organic matter growing.