The Beyer Family has built and maintains multiple businesses in cleaning, sanitation, and restoration; in San Antonio, since 2012. Starting in 2021, we're making Beyer Pressure Washing our newest addition. Our family is full of anticipation to face all the exciting challenges that come with the Soft-Wash, Warm-Wash, and Pressure-Wash Service industries.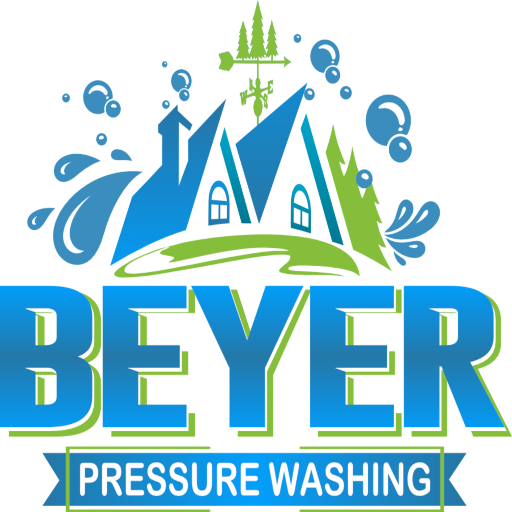 We believe that building quality into every customer relationship is the foundation of all our previous success. This means that we're very thankful for the support of our local community. The Beyer family is excited to take on this new journey of power washing, soft-washing, and exterior cleaning.
With great power, comes great responsibility; but there is also adventure! With pressure washing, more power means larger surfaces, stronger chemicals, and more advanced equipment. We have noticed the need for a company with high regard to work ethic, results, fine details, and communications skills in the power washing industry in San Antonio and it's neighborhoods.
Since our first business in 2012, the Beyer Clean family has provided five star quality work in each industry they have approached. This is because from the beginning we knew that customer satisfaction is paramount to success. Sanitation and cleaning requires a certain enthusiasm for boring chores like knowing the proper mixture or washing tool used for each unique situation.
We take particular joy in seeing all of our clients say things like "Oh WOW!" or even better, "I didn't know it looked like THAT!" And so, we take the additional steps that others might not take. We may pre-qualify you with questions about your situation, or ask for photos of the sanitation area. This helps better inform us of any minor adjustments or expectations we might want to ask you take into consideration before we arrive for your appointment.
The Beyer Family and our experts are equipped to serve all of San Antonio. We look forward to creating a pressure washing storm, as we create new standards. It is never our intention to compete with anyone but ourselves; and raise the bar of the trade. We would rather do that, than to match the mediocrity of others. Call our office today, and find out more about our State of the Art System; consisting of a Magnum 8GPM (Gallon Per Minute), 3500psi, Hot Pressure Washer and Custom Built Air-Compressor Powered Soft-Wash system. To learn more about what this means for your project, and what we can do for you, schedule today with Beyer Pressure Washing. We offer Warm Wash, Pressure Wash, and Soft Wash services in the areas within and surrounding San Antonio, Boerne, Stone Oak, Bulverde, Converse, Alamo Heights, Schertz, Selma, Universal City, Garden Ridge, Live Oak, and other select locations.